A well-respected Counsellor in Muskoka, Ontario, Eva Watson is a registered social worker in excellent standing with the Ontario College of Social Workers and Social Service Workers (OCSWSSW).
With over 30 years of experience and training, she likes to incorporate a number of elements from various evidence based therapeutic modalities including Cognitive Behaviour Therapy, Emotion Focused Therapy, Focusing, Solutions Focused Brief Therapy and Mindfulness.
All of her clients come with their own strengths and needs, therefore they can expect the treatment to be customized in order to fit their unique situation. Eva's philosophy is strength based and holistic. She is gentle and respectful, yet direct, practical and solution-centred.
Therapy sessions are available in-person in Bracebridge, over the telephone, through video conferencing and the Psychology Today platform.
Schedule a brief free initial phone consultation with Eva or connect with her on the Psychology Today platform.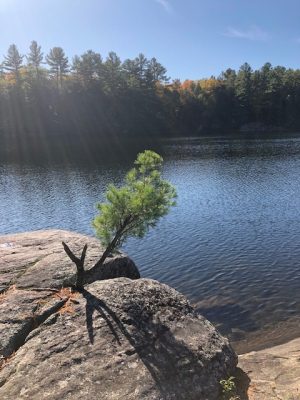 Safety
"Connection is the energy that exists between people when they feel seen, heard, and valued; when they can give and receive without judgment."
― Brené Brown
Talking about something personal or painful can feel scary and vulnerable. Eva believes that taking the first step to attend counselling is an act of courage and strength. Her clients can expect a caring and nonjudgmental approach which allows her clients to be seen, heard and valued.
Eva's office is located in her home to foster a welcoming environment that has consistently proven to be comforting to clients.
Collaboration
The work that Eva and her clients do together is directed by goals established by the client. Therefore, her role is to provide support, practical feedback and tools that empower them to identify and meet those goals.